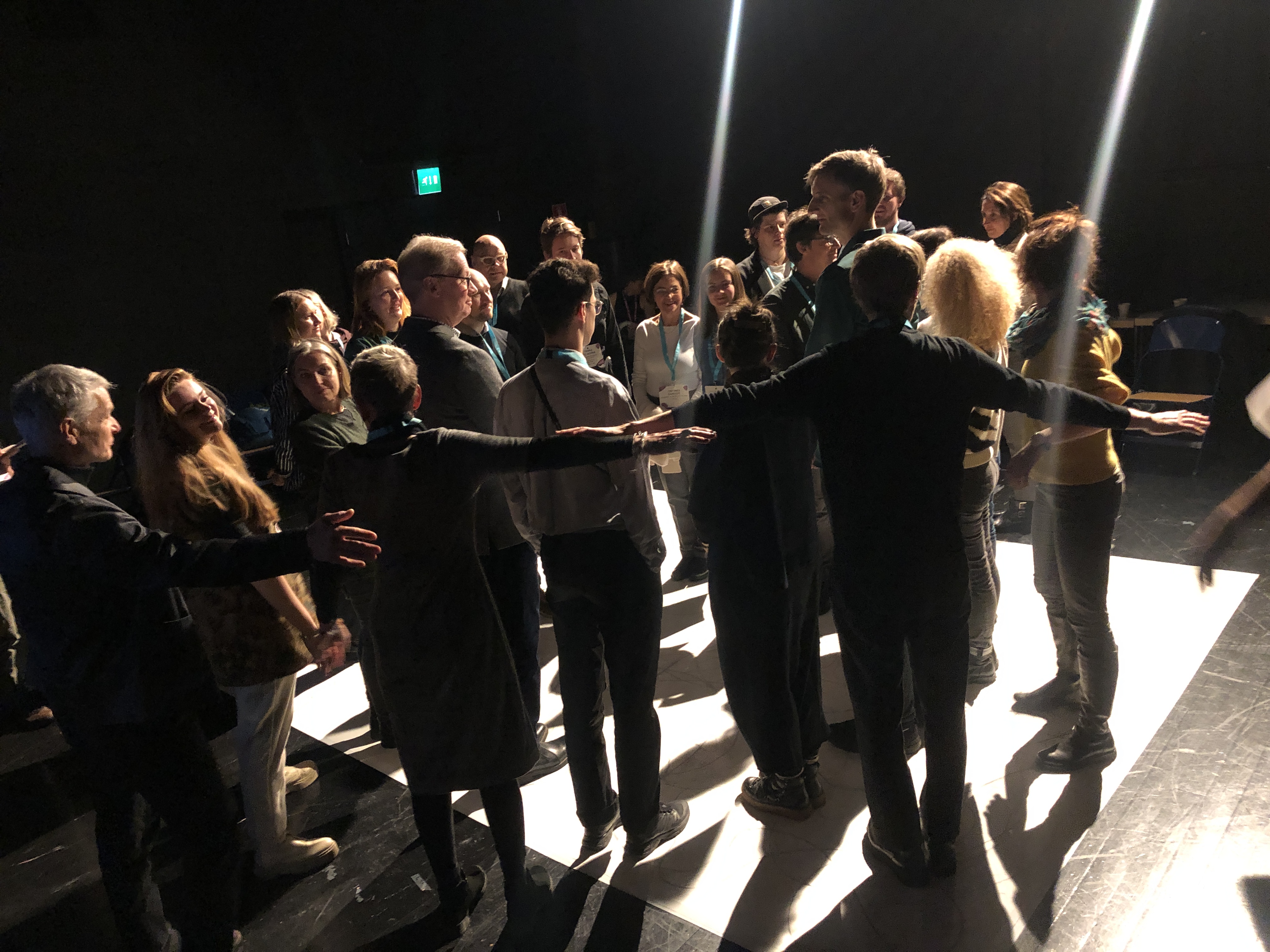 SocietyVision shows at the ELIA Biennial in Helsinki what can be achieved by linking business, society and art. The association's collaboration with the Dimitri Art School demonstrates the benefit of art to society: academic art used as an instrument to transform society.
From 23 to 26 November 2022, Helsinki is hosting the 17th ELIA (European League of Institutes of the Arts) Biennial. It is one of the largest European art school conferences on art research and cultural education. The last ELIA Biennial was held in 2020 at the Zurich University of the Arts (ZHdK).
This year's event is under the motto "No stone unturned" and thus confronts the discourse on the importance of art in times of climate crisis, inequality and political conflicts. The biennial aims to promote solutions that address the needs of the environment, art and social justice by bringing people together and uniting them. The slogan illustrates the urgency of not letting anything pass that could contribute to solving the current challenges of humanity.
Under the sign of this slogan, Hugues Chatelain, founder of SocietyVision, wishes to give impulses during the biennial on how art can be associated with a company to illustrate the impact of responsible engagement in and for society. For Chatelain, art is an instrument that inspires companies, motivates their employees and can invite shareholders to assume long-term social responsibility. In collaboration with the Accademia Dimitri University School, he presents his approach to cooperation at the Helsinki session, based on his own practical experience: a new concept of a sustainable and profitable relationship between companies and society. His aim is to show how important it is for companies to make their commitment to society a priority, especially now, in times of economic uncertainty. His model shows how investment in social purpose, which goes beyond the usual CSR (Corporate Social Responsibility) measures, leads to significant positive effects, including increased profits.
SocietyVision helps businesses accomplish their contribution to society. We connect business with the right NGO in a long-term and sustainable way to accomplish their contribution to society.
We improve corporate reputation in the long term
We create a successful social & economic vision
We intensify the intrinsic commitment of employees

We increase the profitability of the business
At Society Vision we believe that the decisive differentiating factor for the business is its long-term societal commitment.